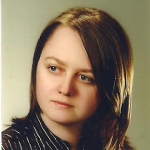 Dominika Tkaczyk
Researcher, data scientist
I am a researcher and a data scientist interested in machine learning and natural language processing. Over the course of my career I have worked on a number of research and software projects, including machine learning-based extraction and mining tools, worldwide air traffic data analysis module and scientific content analysis system dealing with large document collections.
My current research interests focus on comprehensive analysis of scientific literature, including information and knowledge mining. Since 2016 I hold a PhD in Computer Science from Polish Academy of Sciences.
I am the developer of CERMINE - a machine learning-based Java library for automatic extraction of machine-readable metadata and content from scientific literature. In 2015 CERMINE was awarded with Semantic Publishing Challenge Best Performing Approach Award at 12th Extended Semantic Web Conference.