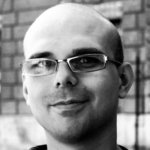 Łukasz Bolikowski
Assistant Professor
My current research interests focus on (big and small) data analysis and on scholarly communication.
I hold a PhD in Computer Science from Polish Academy of Sciences. I have been working at ICM UW since 2002 as a researcher, analyst and/or software developer in numerous interdisciplinary projects. Through this, I have gained experience in areas as diverse as: mathematical modelling in science, code optimization on supercomputers, feasibility studies and development strategies for the air transport sector, numerical weather forecasting, semantic network analysis, phylogenetic trees, or sequence alignment in bioinformatics.
I am also an independent expert for Polish and European research funding agencies.